Archive for June, 2005
Now that I would update the DFIRM WIKI more frequently, I added a lock this past weekend to prevent simultaneous editing. And after being hit by abuse through automated comments, basic verification was also added while still allowing relatively hassle-free editing.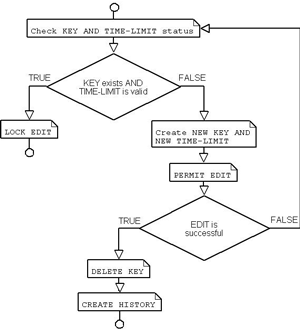 At some point, I may submit these improvements back to TipiWiki.
–π
The definition of GIS has evolved from 'Geographic Information System' to 'Geospatial Information System'. It is time now that it takes the next logical step to 'Spatial Information System'. My earlier post wrestled, well not quiet, for a truer understanding of "GIS" given the advent of non-traditional spatial software. Since then I have been convinced that spatial information is better understood by snapping links that tie, and thus confine, it to geography.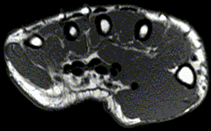 Inside Space- An Unventured "GIS" Frontier? Magnetic Resonance Image [MRI] of my right-wrist
It is therefore disappointing that some professionals continue to look at spatial information from behind the narrow screens of geography. Hopefully, with the entry of non-traditional market forces, this viewpoint will be shaken to the point of abandonment. A truer appreciation of spatial information will require a visual mindset where all spatial components to information are addressed.
Related:



• Front, Side and Top View: Construct two valid isometric projections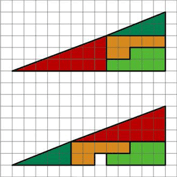 • Find the missing piece
"As we become aware of the ethical implications of design, not only with respect to buildings, but in every aspect of human endeavour, they reflect changes in the historical concept of who or what has rights. When you study the history of rights, you begin with the Magna Carta which was about the rights of white, English, noble males. With the Declaration of Independence, rights were expanded to all landowning white males. Nearly a century later, we moved to the emancipation of slaves and during the beginnings of this century, to suffrage, giving the right to women to vote. Then the pace picks up with the Civil Rights Act in 1964, and then in 1973, the Endangered Species Act. For the first time, the right of other species and organisms to exist was recognised. We have essentially "declared" that Homo Sapiens are part of the web of life. Thus, if Thomas Jefferson were with us today, he would be calling for a Declaration of Interdependence which recognises this. This Declaration of Interdependence comes hard on the heels of realising that the world has become vastly complex, both in its workings and in our ability to perceive and comprehend those complexities. In this complicated world, prior modes of domination have essentially lost their ability to maintain control. The sovereign, whether in the form of a king or nation, no longer seems to reign".
—William McDonough [WIKI]; Architect, William McDonough Architects; Centennial Sermon On the 100th Anniversary of the Cathedral of St. John the Divine, New York City
Related:
• 2004 National Design Awards: Environment Design Finalists
• Virginia Association for Mapping and Land Information Systems 2001 Annual Scholarship: Growth Study for Charlottesville VA for 2000-2030- Analysis and Possible Energy-Conscious Applications