Following on the heels of E2, Google recently consolidated GE's usergroups through some interesting collaborations with Wikipedia and Panoramio. These follow earlier deals with UNEP, NASA, USGS, ESA, Discovery, National Geographic et al.
These steps slowly push one other software- ESRI's ArcGlobe, part of the ArcGIS 3D Analyst extension, further away from all that is important. ArcGlobe was useful in that it eventually led to E2, but ESRI had much bigger plans- it was promoted to become widely adopted for 3D data mapping and visualization.
Then Google came along, and ArcGlobe and all the shabby flyby animations and painstaking multipatches in ArcScene, also part of 3D Analyst, suddenly became embarrassing.
That leads me to my prediction of the week: all this will force ESRI to either lower the inflation-adjusted cost of its pricey 3D Analyst- currently marked at $2500, or absorb some of it into E2 or the desktop. Note that Google Earth Pro today costs a fraction at $400.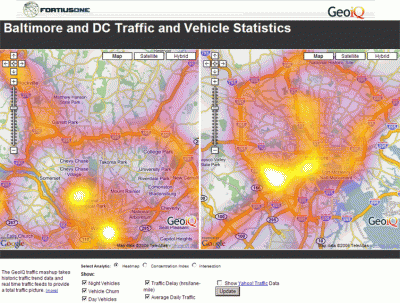 Fortius One's GeoIQ: A free simple Spatial Analyst?
–π
Related:
• ArcGIS Extensions
• More via Google Earth Links
• More
Leave a Reply