Archive for the 'business' tag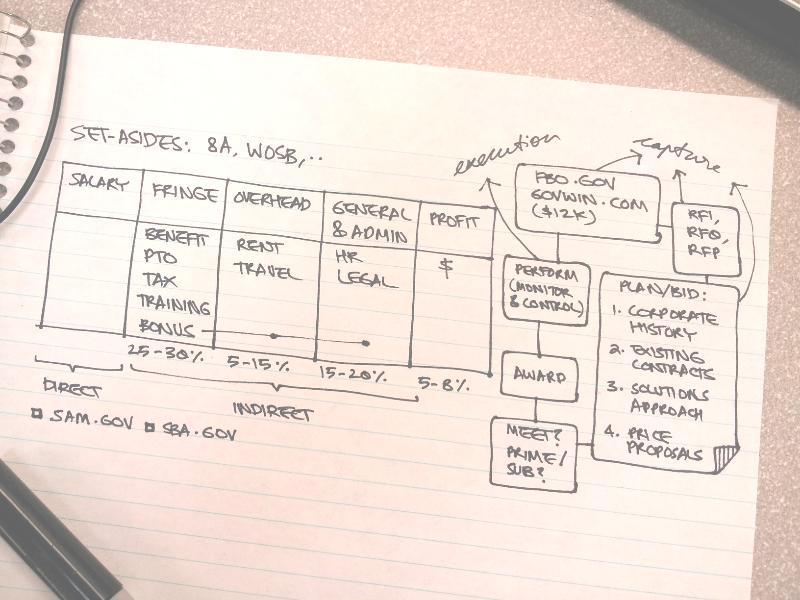 How to write a S.O.W. for a G.I.S. in a G.O.V.?


Mapping APPlication (MAPP) v#.#
Statement of Work (SOW)
Office
Agency

Introduction/Background:
...
Project Goals/Scope:
...
Project Responsibilities:
The project has to take into consideration the following -
...
Project Steering Committee:
...
Meeting and Reporting Requirements:
...
Contractor Requirements:
...
* Security -
...
Data Requirements:
...
Tasks/Activities and Deliverables:
Services Requested -
...
ACTIVITY | DELIVERABLE | RESPONSIBLE
...
1. Kick-off -
...
2. Stakeholder Coordination -
...
3. Usability Analyses and Staff Review - Collect High-Level Business Requirements (Use-Cases) -
Responsive Design
...
4. Prototype Development -
...
Install and Config GIS Server
Install and Config GIS Widgets
Finalize GIS Service
...
5. Collect Detailed Functional Requirements, Define Scope, Create WBS -
...
Define Activities, Develop Schedule, Identify Risks
Verify Quality
Validate Scope
Procure Software
...
6. Collect Cloudware/Hardware Requirements -
...
Procure Cloudware/Hardware
...
7. Data Model -
...
ETL
Test Extraction and Off-loading
Setup Backend (Data Mart)
Test Backend (Data Mart)
Procure Data License
...
8. Design/Development -
...
Develop MAPP
...
9. Implementation and Testing -
...
Install and Config GIS Server
Install and Config GIS Widgets
Final Testing - MAPP, Load
Finalize GIS Service
Update ETL
Update Backend (Data Mart)
Update MAPP
Verify Quality
Validate Scope
Schedule ETL
Inspection and Acceptance
Tool Administration - Operations and Maintenance
...
10. Training/Travel -
...
Selection Scoring and Proposal Guidelines:
...
Pricing and Payment Schedule:
...
Invoicing
...
Project Timeline:
...
ACTIVITY | ESTIMATE | TARGET
...
Project Resources:
...
TYPE | RATE | ESTIMATE
...
Criteria for Performance:
...
Place of Performance:
...
Key Personnel
Period of Performance
Hours of Operation
Terms of Resolution
...
Assumptions:
...

Related:
* Sample Technology Statements of Work (SOWs) – GWAC, Connections II, BPA, Schedule 70
* Enterprise Systems Development (ESD) SOW Template
* Federal Business Opportunities (FBO), GovWin IQ (Deltek) – E.g. Search for your NAICS codes, say, 518000,540000,541500,541510,541511,541512,541519,541611,541720,611400; forecast/pre-RFP; civilian; projected award date; etc.
* System for Award Management (SAM)
* USA spending
* SBA LINC
* 10 Things to Know about Managing GIS Projects (ESRI)
The US Economic Development Administration [EDA], in conjunction with the State of Indiana, has recently released an interesting research titled "The Role of Regional Clusters: Unlocking Rural Competitiveness" [2007] on the benefits of regionalism in rural America.
One of the primary objectives of this research is to help rural America find its competitive edge in our rapidly globalizing world. It accompanies another research in a similar vein named "Rural Clusters of Innovation: Berkshires Strategy Project- Driving a Long-Term Economic Strategy" [2006]– a public-private study funded in part by the US Department of Commerce. These 2 studies follow an earlier precursor report titled "Competitiveness in Rural US Regions: Learning and Research Agenda" [2004] led by the Harvard Business School. That report arrived at 2 main conclusions:
• 'Capacity for regional innovation is often driven by industry 'clusters".
• 'Clusters also significantly enhance the ability of regional economies to build prosperity'.
First, some quick background:
Clusters– industry and region, have been defined as 'broad networks of companies, suppliers, service providers, institutions and organizations in related industries that, together, bring new products or services to a market'. A cluster-based approach provides an effective planning tool for economic development in the rural countryside. Graphically, I can summarize a rural cluster like so: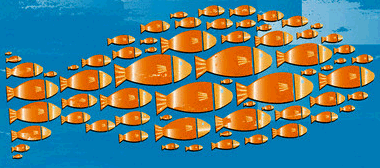 The research's findings, lessons, conclusions, recommendations and directions that I found relevant are:
• 'Labeling a region around a single cluster or economic activity is too simplistic due to considerable co-location of clusters'
• 'Clusters most strongly associated with higher levels of economic performance are business and financial services; IT and Telecom; and printing and publishing'.
• 'Human capital, as measured by educational attainment, is the primary factor related to differences in income growth among counties'.
This research also underlines the importance of spatial technologies as follows:
• 'Much of the analysis of rural America has been overly simplistic. GIS tools and advanced spatial analyses are not commonly used. It is important that greater use of these powerful approaches be applied to a wide range of issues facing rural America'.
• 'Mapping is particularly helpful to illustrate and communicate data on clusters'.
Some of the maps coming out of this research can be found here.
Anyway, as I see it as a Planner, an uneasy socio-cultural issue remains unenlightened, and that is…
When you take rural America or for that matter rural Anywhere, and strip it of all its social stereotypes and negatives, you are left with something or end up attracting something that is far from rural- something that will jump, skip and run to the New Yorks of our world in time.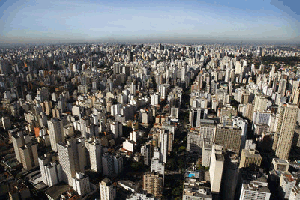 Rural Anything does not clamor for riches; it does not yearn for the hustle-and-bustle of urban life, or for its smog-filled jam-packed commute traffic, or for that neck-breaking workday; it is not awed by the many skyscrapers of the City on whom it conveniently blames all social ills; none of the multi-cultural nightlife or rebellious ways.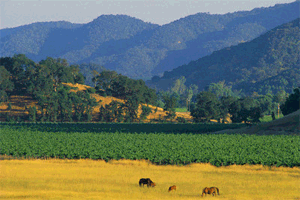 Rural Anything simply desires simplicity- a dog yawning in the backyard farm; a winding trail to work; free parking; quiet and quaint neighborhoods topped by the clichéd church tucked away inside the folds of its countryside; fishing expeditions on weekends; just yearning to stretch on a summery afternoon without having to worry about city-like pollutions and crimes; content only to drift and conform to its tightly-knit value-system.
It is a different "make" of people.
How then do you convince it to join the rat-race?
–π
PS:
• As I see it, Relative Rurality- a measure used in this research, helps answer the age-old question: How far would the dollar go? Roughly, the higher the Relative Rurality, the further the dollar would go


Related:
• More
• Even More
• A Lot More