Archive for the 'epidemiology' tag
The definition of GIS has evolved from 'Geographic Information System' to 'Geospatial Information System'. It is time now that it takes the next logical step to 'Spatial Information System'. My earlier post wrestled, well not quiet, for a truer understanding of "GIS" given the advent of non-traditional spatial software. Since then I have been convinced that spatial information is better understood by snapping links that tie, and thus confine, it to geography.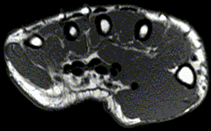 Inside Space- An Unventured "GIS" Frontier? Magnetic Resonance Image [MRI] of my right-wrist
It is therefore disappointing that some professionals continue to look at spatial information from behind the narrow screens of geography. Hopefully, with the entry of non-traditional market forces, this viewpoint will be shaken to the point of abandonment. A truer appreciation of spatial information will require a visual mindset where all spatial components to information are addressed.
Related:



• Front, Side and Top View: Construct two valid isometric projections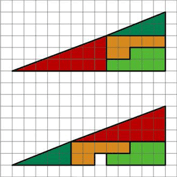 • Find the missing piece